Real leather produces a high-end, durable label. Designs are typically hot-stamped (sunken), embossed (raised) or printed, but you can also combine with metal trims or embroidery.
---
For a cost-effective alternative to real leather, our custom faux leather (PU) patches have the look of leather but are more wash friendly, being less prone to shrinkage and loss of colour. As with real leather, designs can be hot stamped, embossed or printed.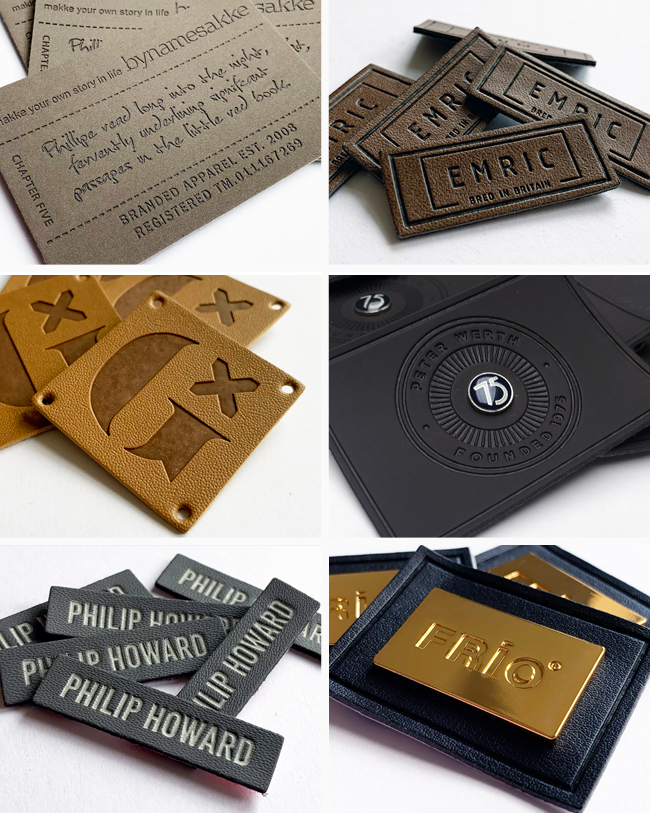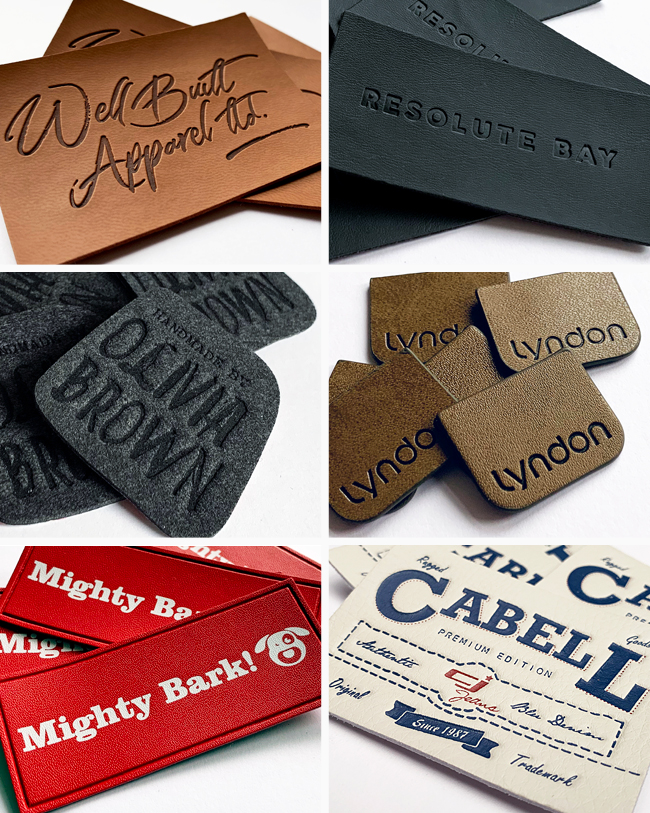 ---
Paperette patches are an economical option often used as a jeans back patch. These hard-wearing labels are available in a range of colours with screen-printed designs.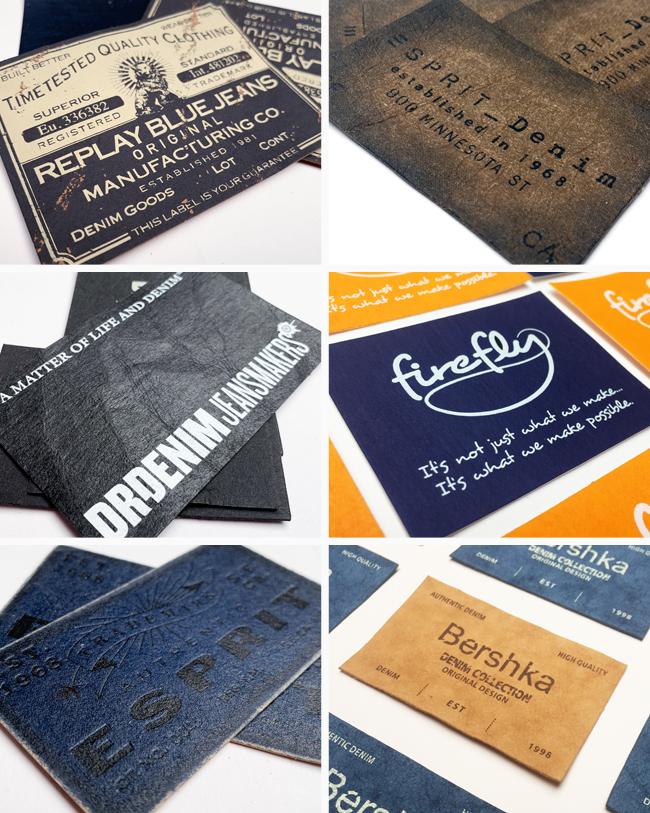 Get in touch to see more of our leather patches range or to discuss your specific requirements.
To see our full product range of garment labels, trims and packaging, visit our website.