Styles available for jeans buttons include open-top, flat-cap, domed-cap and moveable shank. Typical sizes for jeans buttons are 17mm for a top button and 14mm for a fly button, but we can make to any required size so you can have a custom jeans button to suit your exact requirements.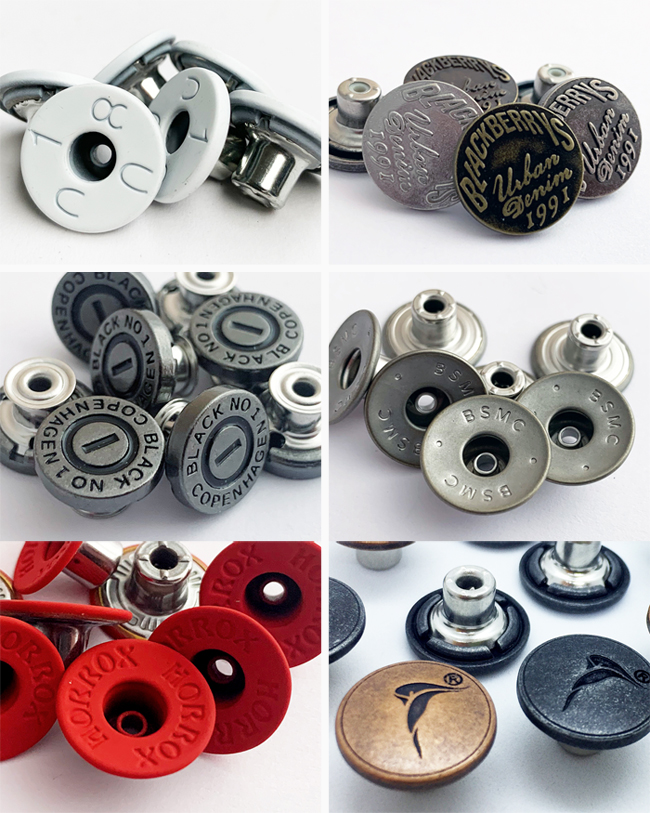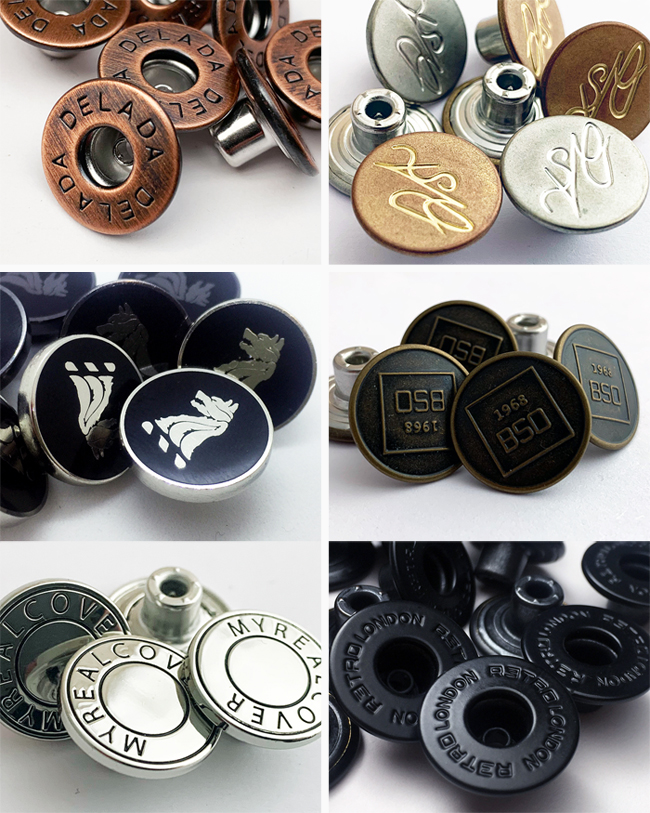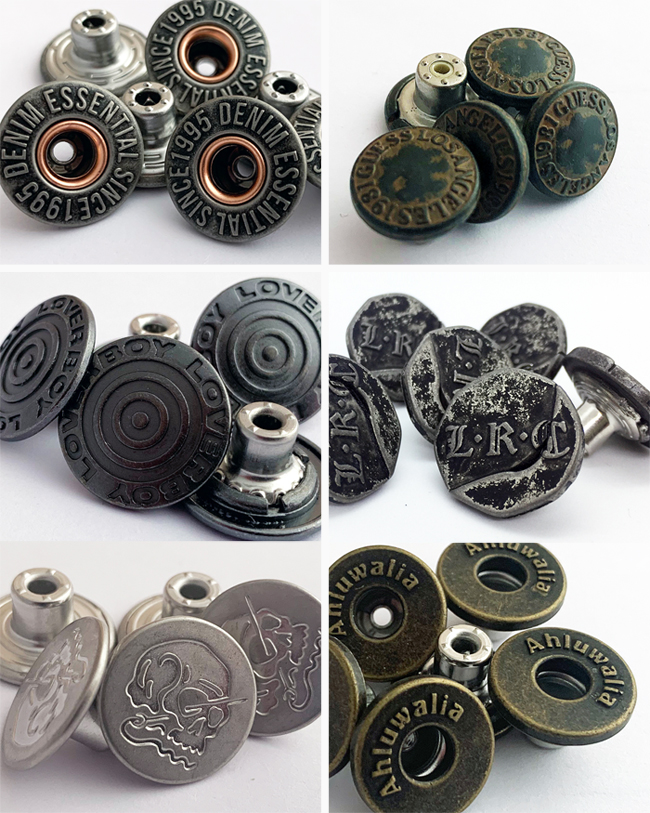 ---
Jeans rivet styles include flat-cap, nipple and inverted nipple and can be produced in brass or die-cast alloy. Standard sizes are 8-10mm diameter, but we can produce to custom sizes also.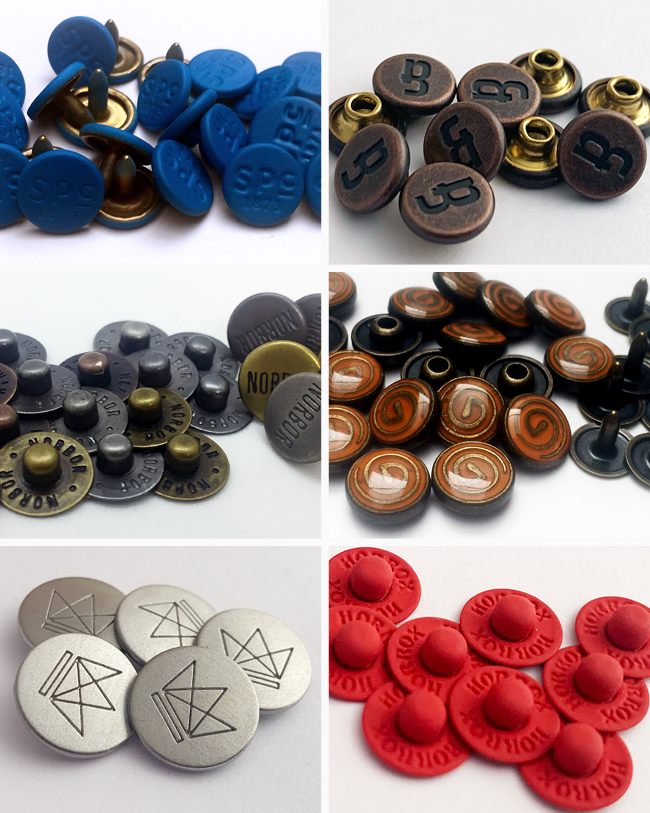 ---
Get in touch to see more of our jeans buttons and rivets range or to discuss your specific requirements.
To see our full product range of garment labels, trims and packaging, visit our website.