Throughout the industry, brands are looking for ways they can lower their impact on the environment. 
Our compostable polybags provide a safer and greener alternative to traditional plastic, produced from a bioplastic called PLA that is derived from renewable plant-based resources such as corn-starch.
Biodegradable and compostable
PLA material contains zero plastic and is far more efficient to produce than traditional plastic, using less than half the amount of energy and generating half the amount of greenhouses gases.   Breaking down naturally in controlled conditions, the PLA material can be considered both biodegradable and compostable.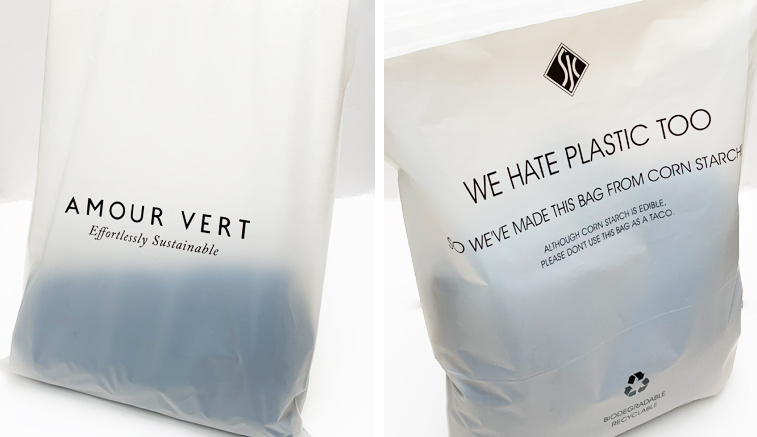 Safe and harmless to the environment
Our polybags conform to European packaging directive EN 13432 regarding composability and carry OK Compost certification.  The polybags will degrade to carbon dioxide, water and biomass (organic material) and leave behind no harmful substances.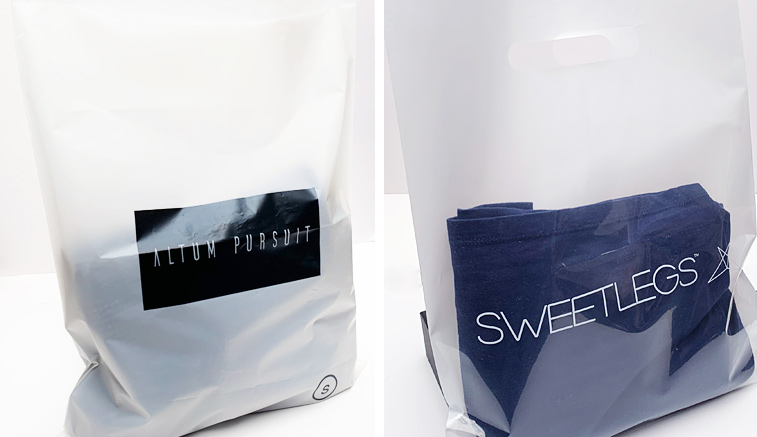 Custom made to your specification
We custom make the polybags to your specifications (minimum and maximum sizes apply) with designs best kept to a single colour.
Grip seal and adhesive flap closures are available, while we also produce shopping bags featuring a die-cut handle.
The PLA material is available in a range of thickness from 0.02mm to 0.2mm and has the equivalent strength of standard plastic and offers a soft hand feel.
---
We would love to hear from you to discuss how bio-based polybags can help make your brand more sustainable. Don't hesitate to get in touch.
To see our full product range of garment labels, trims and packaging, as well as more of our sustainable range, visit our website.